University in Tehran and Kerman, Iran
Baghiatallah University Tehran, Goethe University Frankfurt am Main, Universitätsklinikum Johannes Gutenberg Mainz
Laser eye treatments
Presbyopia treatment
Cataract treatments
Phakic lens treatments (ICL)
At CARE Vision since 2020
Award 2015: Best Lecture in 29th DGII Congress (Karlsruhe)
2013 Award: Best Research Team Manager, Persian Vision Co. (Tehran)
Languages: German, English, Persian
Career
Dr. Parviz Rafiezadeh successfully completed his studies in medical science in 2008 at the University of Tehran and Kerman, Iran. This was followed by his residency at the Baghiatallah University of Medical Sciences in Tehran and then at the Goethe University Hospital in Frankfurt am Main as well as at the Academic Teaching Hospital of the University Hospital Johannes Gutenberg Mainz. Over the years, he has worked in various ophthalmological practices and clinics in Iran and Germany.
Dr. Parviz Rafiezadeh is an expert in the field of refractive surgery and specializes in eye lasers and lens treatments. He continues his education (more than 40 attended training courses and congresses in Germany and abroad), publishes numerous research publications and regularly gives scientific lectures. In addition, he performed numerous surgeries during his career (between 2009 – 2021): from phaco and eyelid surgery, YAG laser capsulotomies and iridectomy, argon laser retinopexies to selective laser trabeculoplasty. At CARE Vision, Dr. Rafiezadeh accompanies his patients into a life without glasses and contact lenses.
Memberships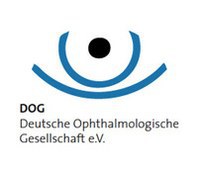 Member of the Deutschen Ophthalmologischen Gesellschaft (DOG)
Are you interested in laser eye treatment?
We would be happy to advise you in a non-binding information meeting about laser eye surgery. Reserve your desired date via the online appointment.