Interview with
Jürgen Röber
---
"Yes, my life has become less complicated thanks to this surgery."
Jürgen Röber
---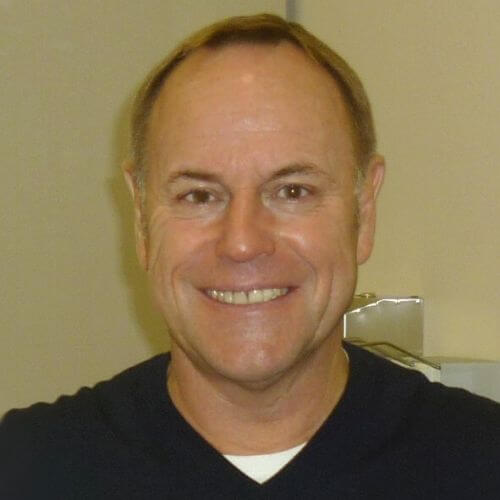 Name: Jürgen Röber
Treatment method: Lens implantation
Location: Berlin
The former national league coach testifies about his lens implantations.
Just how much did your refractive error and even wearing the glasses have had an effect on your professional and private life?
Of course the deterioration affected both areas of my life, both (reading the newspaper) the private and the professional, because besides the necessary reading glasses also increasingly seeing in the distance became a problem.
Was there a specific moment when you have decided to inform yourself about a corrective eye surgery?
The need for bifocals was then the turning point. First, the constant wearing of visuals aid was a hindrance in any sport (skiing, golf, tennis) and secondly, I always got a headache.
How did you become aware of CARE Vision?
In my circle of friends, I heard more and more about positive surgical experience and the ability to resolve both poor eyesight surgeries. In my own internet research for the area the Berlin area I have become aware of CARE Vision.
Please tell us about your experience at CARE Vision. How was the aftercare?
Already at the first informal consultation including the extensive preliminary investigations, I detected a positive impression and trust. Both the care before the surgery, he soothing words and clarifications of the doctor during the surgery and the post-treatment were very professional and friendly.
How fast after the surgery could you see sharply without glasses?
The day after the surgery, I could see both near and far which to date have improved daily.
How is it now living after the procedure? Do you experience a better quality of life?
Yes, because of this procedure, my life is again less complicated and thus it has become easier and much more livable. For example: 3 months after the surgery, I participated in 800 km Pilgrim on the Atlantic (north Camino) to Santiago de Compostela and enjoyed it very much. I was able to see the landscape so clear and intense! Only therefore; it was worth it!
Are you interested in laser eye treatment?
We would be happy to advise you in a non-binding information meeting about laser eye surgery. Reserve your desired date via the online appointment.