Albertus Magnus University, Eberhard Karls University Tubingen, Ulm University
Katharine Hospital
LASIK
Femto-LASIK
PRK/LASEK
Trans-PRK
At CARE Vision since 2017

Member of the Professional Association for Ophthalmologists (BVA)
Member of the German Ophthalmological Society (DOG)
Member of the European Society of Cataract & Refractive Surgeons (ESCRS)
KRC certified (Commission refractive laser surgery)
Languages: German, English, Italian
Career
Mrs. Dr. Med Gudrun Kemmerling obtained her doctors license in 1986. In the same year she completed her doctorate with the title "Dr. Med" and began her training at the Katharine Hospital. In 1991, she graduated with a doctor´s examination specializing in ophthalmology.
Since 1993, Dr. Med. Kemmerling, together with Dr. Med. H. Karcher, has been operating in community practice. Since 1994, Dr. Med. Gudrun Kemmerling has been focusing on refractive laser surgery and outpatient surgery. Since 2010, she has been working together with Dr. Stephan Eckert in a community practice.
From the year 2017 to the present, she is one of the CARE Vision specialists for ophthalmology, where she is mainly devoted to refractive surgery, the subject of which has been her focus since 1994.
Dr. Med. Kemmerling speaks German, English and Italian.
Memberships

Member of the European Society of Cataract & Refractive Surgeons (ESCRS)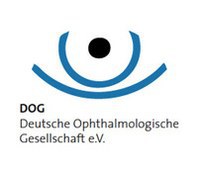 Member of the Deutschen Ophthalmologischen Gesellschaft (DOG)

Member of the Berufsverbandes für Augenärzte (BVA)
Are you interested in laser eye treatment?
We would be happy to advise you in a non-binding information meeting about laser eye surgery. Reserve your desired date via the online appointment.